'Temple Run 2' arrives on iPhone and iPad, coming to Android next week
22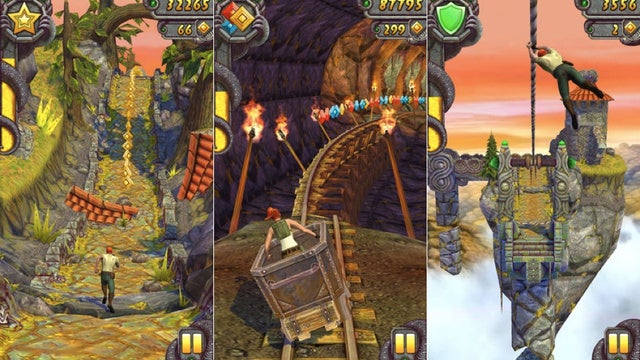 'Temple Run' is without a doubt one of the most popular games on mobile right now - it's free, it's addictive, and that means it's almost got it all. And now, it's getting a sequel. Ladies and gents,
'Temple Run 2' is here.
At least for those living in the east (hello, New Zealand!), it'd still take a while until it hits the U.S. App Store, but it's coming.
'Temple Run 2' brings more of the endless runner action you're so used to but brings the sprinting to a brand new environment where you ride carts in abandoned mines, go down zip lines, get new bonus coins and powerup and plenty more.
We don't yet know when will it come to Android, but hopefully it'd be sooner rather than later. The game should appear on the U.S. App Store in a couple of hours, so be patient.
Update:
And now Templer Run 2 is finally in the U.S. App Store! Grab it at the link right below.
Good news is the game is coming on Android next week, so it will take just a little more patience for those on Google's platform.
source:
Touch Arcade