Teenager gets Facebook internship after developing an app for Windows Phone
17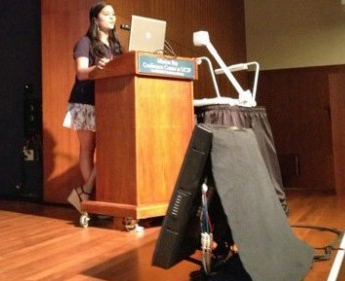 17 year old Nive Jayaseker
17 year old Nive Jayaseker
won $10,500 in a hackathon that took place in San Francisco
earlier this month. Besides winning the money with her Windows Phone flavored app for Home Depot, the teenager also ended up with an offer to work as an intern at Facebook. Her app was designed to help both novice and experienced gardeners to find supplies needed for a landscaping project.
A bit of luck was involved as Jayaseker, a high school graduate, had come late to the event and presented her winning app just before Facebook's director of mobile partnerships, Emily White, was due to speak. White was so impressed with the teenager that not only did she give her a Summer internship as a
partner engineer intern focusing on mobile app development
, she also said that one day she herself will be working for Miss Jayaseker.
source:
TheScore.ie
via
WMPoweruser