Technology hiring in 2013 leaned in favor of hiring women over men
14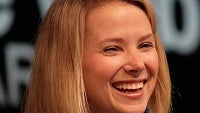 If you have ever been to CES, or MWC, or happened to see any of our random shots from media events, it is hard to notice that the environment tends to be populated mostly by men. Indeed, despite new data from the US Bureau of Labor Statistics, less than a third of all tech workers are women, continuing a trend that has been maintained for at least 10 years.
In 2012, only about 34% of all technology hiring went to women. For 2013 however, that bracket nearly doubled. So far, a full 60% of new tech jobs were filled by women.
The Bureau of Labor Statistics also noted that there is still a wage disparity across the spectrum of careers, however, the technology industry is closer to parity than other lines of business. In the tech sector, women typically make 93-97% of what men make, whereas other industries average a whopping 77% versus male baseline overall.
While this hiring trend does not appear to be a wave of bringing in new CEOs (a-la Marissa Mayer), if you are giving thoughts about where to steer your career, and happen to be of the farer persuasion, the technology sector is ready and waiting. Join in on the fun.
source:
BetaBeat