Taylor Swift's concert video is exclusive to Apple Music, streams for free starting December 20th
11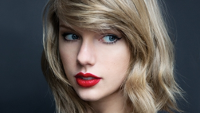 If you're a Taylor Swift fan, circle December 20th on your calendar. Next Sunday, the pop star's "1989 World Tour Live" video will be released as an exclusive by Apple Music. It was back during this past summer when Swift said that
she would not let the yet-to-launch Apple Music stream any tunes from her chart-topping "1989" album
.
Swift was upset that Apple had decided not to pay artists, labels and producers for songs streamed during Apple Music subscribers' three-month free trials.
But Apple eventually caved, which resulted in Swift agreeing
to give the tech titan the rights to stream her tunes on Apple Music
. Now, Swift and Apple brass are the best of buddies. Talking about Apple's decision to pay royalties on songs played during three-month trials, the singer said that Apple "had shown such humility in what they did. So that's how we get to (here)." In fact, an interview with the 26-year singer (today is her birthday) will be heard over Apple Music's Beats 1 "radio station" starting at 12 noon EST on Monday.
"And then I was struck with this overwhelming sense of fear. Like, are they going to turn my phone off? Are they going to turn the video camera on? Are they watching me right now? Am I going to wake up tomorrow and all of my music will be off of iTunes?"-Taylor Swift
The concert footage was recorded on November 28th in Sydney, Australia, at the ANZ Stadium. Several big name guests will appear in the footage, including Mick Jagger and Justin Timberlake. Every song from "1989" will be played during the video. 76,000 fans packed the venue on the day that the concert was filmed. The video will be streamed to Apple Music subscribers for free, and will not be offered for sale.
source:
Reuters
via
NYPost