Target slashes price of the Apple iPhone 5 to $99.99
10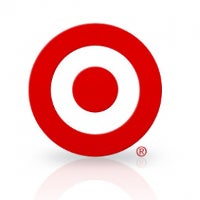 Looking for a great deal on the
Apple iPhone 5
? You don't need to look any farther than your local Target (pronounced Tar-jay among the monied set). While Target was offering the Apple iPhone 5 for $149.99, starting today, the device is now just $99.99 with a signed two-year contract. The sale price is available for all of the different carrier versions sold by the discounter, which includes models with Verizon, Sprint and AT&T branding.
With Apple just days away
from introducing the
Apple iPhone 5S
and the
Apple iPhone 5C
, Target is looking to clear its shelves to make room for the new models. If you're considering taking Target up on the offer, you might want to keep in mind that the next iteration of the full-priced iPhone will most likely come with an improved camera on the back, sporting a lower aperture to allow for clear pictures under low-lighting conditions. A more powerful, faster A7 processor is expected under the hood and a longer lasting battery should be sealed inside. And don't forget the oft-rumored fingerprint sensor under the home button, which is
appearing more and more to be reality
. In addition, the iPhone 5S is expected to be available in black, white, gold and graphite.
It's your decision. You can take Target up on its offer and save $100, or wait until September 20th when the Apple iPhone 5S is expected to be launched. So what will you do?
Thanks, Anonymous Tipster!