Take up to $650 off the price of a Microsoft Surface Pro 3 by trading in your Apple MacBook Air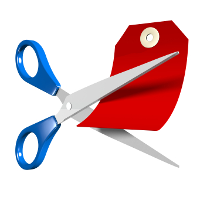 The
Microsoft Surface Pro 3
is a powerful tablet designed to handle everything that you can throw at it. Whether you're at the office crunching numbers, or at home playing Angry Birds, the 12 inch slate can handle it all. With the tablet priced from $799 (64GB Intel i3) to as high as $1949 (512GB, Intel i7), you can get a discount of up to $650 by trading in your Apple MacBook Air.
There are some caveats. The MacBook Air you trade in needs to be in working condition (no water damage, no cracked screen), the trade-in must take place at a Microsoft store, and the money you receive for the trade can only be used toward the purchase of a Surface Pro 3.
The trade-in offer expires on July 31st and we should point out that Microsoft has used that old trick of saying that the trade will return "
up to
" $650. If your MacBook Air has an intact screen and no water damage, you still might not receive the entire $650. Deep in the fine print, Microsoft writes that when it comes to the amount received for the MacBook Air, "
Condition, documentation and accessories may affect value
."
Thanks for the tip!
source:
Microsoft
via
Slate
,
Geek