Tablets might surpass gaming consoles performance-wise in 3 to 4 years, EA bigwig claims
56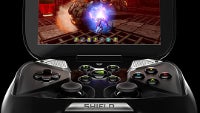 According to the Blake Jorgensen, the CFO of Electronic Arts (one of the largest game publishers), tablets are not only here to stay, they will also have surpassed gaming consoles in terms of performance by 2018.
The executive claims that EA is quite intrigued by the growth rate of the mobile devices' performance, especially the one of tablets.
Jorgensen claims that as slates are becoming more power-laden, they're paving the way for a new type of
"much more immersive, much deeper, much more character-driven"
games, which won't be your regular,
"static mobile game that you might play for a small burst of time while you're waiting for the bus"
.
Howevr, EA is reportedly looking into the possibility to "blend" these two types of games and create something that is both compelling and interesting, yet completely suitable for being played while on the go, regardless of where you are. As EA's CFO puts it, implementing this gaming philosophy is currently being regarded
"as a huge opportunity"
for the publisher.