Tablet and smartphone use while watching TV on the rise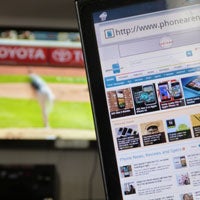 When you sit down to watch some TV, do you often find yourself checking email, updating your social network statuses, browsing product information, checking sports scores, or performing a variety of other tasks on your smartphone or tablet? If you answered yes, you are part of the majority.
Nielsen conducted a survey of device owners in the U.S., U.K., Germany, and Italy. It found that, not only is device usage while watching TV a growing trend, it is also more common than not.
When asked about the last 30 days, 88% of U.S. tablet owners and 86% of US smartphone owners reported using their device while watching TV at least once. Those in the U.K. weren't far behind at 80% of tablet users and 78% of smartphone users.
While it still occurs, the practice was much less prevalent in Italy and Germany where 29% of users said they had never used a tablet while watching TV. 34% and 35% of Italians and Germans, respectively, said they had never used their smartphone while watching TV.
source:
Nielsen