TSMC will manufacture 70% of all A9/A9X chipset orders for Apple this year, analysts claim
19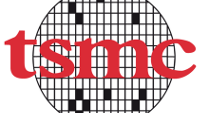 Earlier this year, we told you that TSMC (Taiwan Semiconductor Manufacturing Company) could be manufacturing of Apple's chipset lineup for 2015, which will most probably consist of the Apple A9 and A9X chipsets. The rest of the chips were said to be manufactured by Samsung.

According to Olivia and Rick Hsu, analysts with Daiwa Security, this might not be entirely true. They claim that TSMC will be the predominant chip supplier for Apple's 2015 chipset needs, tipped to be meeting roughly 70% of the expected demand.
The reason for this might be TSMC's product yield which is said to be superior than Samsung's, despite the latter's seemingly better 14nm manufacturing technology.
In particular, TSMC is tipped to be the exclusive supplier for the A9X chip, which is expected to power the next Apple iPad generation.
Recently, we told you that Apple and its contractors are prepping for a
huge demand for the next iPhone generation
and might begin mass-producing hardware components sometime in Q2 2015. If all of the aforementioned rumors are indeed true, TSMC better prepare itself.