TSMC in, Samsung out for A8 production?
29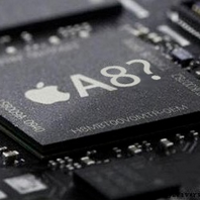 For a long time now, we've
heard the rumors about Samsung leaving the partnership under which it produces Ax processors for Apple
. The rumors would blame Samsung for no longer wanting to provide vital components to a rival that it is battling for control of the smartphone market in certain countries. Apple would also be blamed for giving business to a company that is trying to knock it down a few pegs in the mobile device marketplace.
No matter what the rumor du jour was, the bottom line was always the same. Apple would continue to rely on Samsung to contribute a valuable part for the Apple iPhone and Apple iPad. But a new report out of Taiwan appears to finally put an end to this. According to this report, Samsung will not be producing the A8 chip, leaving it up to TSMC to handle all aspects of its production.
However, the reason for Samsung's decision might not be due to a rivalry, patents or any court battles. As it turns out, Apple wants the chip to be produced using the 20nm process which is something that Samsung has not been able to perfect. It seems that the Korean tech giant has suffered low production yields at 20nm. TSMC, on the other hand, has been able to meet Apple's demands with yields now believed to be as high as 70%.
On the other hand, the A9 will probably be made using the 16nm or 14nm process, and Samsung does have experience in the 14nm arena. So any decision made by Apple for the A8 could just as easily be reversed for the A9.
Thanks, Anonymous Tipsters!
source:
TechNews
(translated) via
GforGames