T-Mobile's HSPA+ 42Mbps network faster than Verizon's 4G LTE in 11 cities
70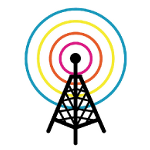 In speed tests conducted by PC Magazine, T-Mobile's HSPA+ 42Mbps 4G network
beat Verizon's 4G LTE network in 11 cities
. What does PC Magazine think about T-Mobile's HSPA+ service? "
It's really fast, covers a lot of the country and is inexpensive
," says the publication. Taking it even further, PC Magazine says that with this type of speed available to its customers, the nation's fourth largest carrier doesn't really need an LTE network except to have the additional spectrum and for marketing purposes. Anyone who thinks that T-Mobile's HSPA+ 42Mbps network doesn't belong in the same conversation as LTE should probably take a look at the numbers
T-Mobile's data speeds were often twice as fast as second place AT&T
. You can visit the sourcelink to see results of the speed tests in individual cities.
In the meantime, we can look at the results from some major cities. In Miami, on the download test, Verizon's 4G LTE just edged out T-Mobile's HSPA+ 42 pipeline, but those two were well above the rest of the carriers. On the upload side, Verizon's 4G LTE won by a landslide. In New York, it was AT&T's 4G LTE network that had the highest download speed which peaked at 41.59Mbps. Verizon's 4G LTE and T-Mobile's HSPA+ 42 had scores about half those of AT&T. Verizon's 4G LTE had the highest upload speeds. In San Francisco, it was AT&T's 4G LTE network that had the fastest download speeds while Verizon's 4G LTE pipeline offering the top upload speeds.
What about Sprint? Well, the carrier was at a disadvantage as it doesn't have an HSPA+ pipeline of course, and while it does offer 4G via WiMAX, those speeds are slower and
later this year the carrier is expected to turn on its LTE network
which means
next year's tests should be more competitive
.
source:
PCMag