T-Mobile's $30 prepaid unlimited data and text plan will be exclusively offered by Walmart
18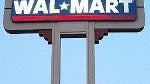 With the economy constantly stalling to get back to its feet, there's no doubt that people are more conscious on how and what they spend their hard earned money on. Always perceived to be a value based carrier,
T-Mobile
will soon be launching a brand new prepaid unlimited data and text plan that's sure to offer a ton of value for the money.
Starting on
October 16th
, T-Mobile's brand new
$30 unlimited web and text monthly 4G prepaid service plan
will go live for the taking. Not only that, but there is an additional
100 minutes
of talk thrown in with the plan to provide customers yet another outlet to communicate – albeit, there's a 10 cents per minute surcharge after the first 100 minutes. Of course, you get 4G speeds with the first 5GB of data, but then after that, things will be throttled down. Nevertheless, this is one plan that's sure to offer customers a whole lot of value.
Now don't go running into your local store on the 16th to sign up for this wicked prepaid plan, but rather, retail giant
Walmart
has nabbed an
exclusive
to sell it in-stores. Meaning, you can head into any of Walmart's 2,200 stores nationally, or online, to sign up. Oh yeah, you can also sign up through T-Mobile's web site too.
With the upcoming availability of the new plan, Walmart is increasing its affordable T-Mobile phones to six, which includes the addition of Walmart's first 4G prepaid handset. However, it wasn't explicitly stated in their press release as to what is the device. Still, there's no question that this is an aggressive offer from the carrier that's sure to raise some eyes.
source: T-Mobile
Walmart and T-Mobile Introduce Exclusive
No-Annual Contract 4G Offering
BELLEVUE, Wash., and BENTONVILLE, Ark. — October 3, 2011
—
With increased consumer demand for both no-annual contract wireless plans and faster data speeds, Walmart and T-Mobile USA, Inc. announced today that T-Mobile will launch a $30 unlimited web and text monthly 4G prepaid service plan — providing customers great value on a no-annual contract 4G data offering. The plan will be sold exclusively in-store at more than 2,200 Walmart stores and online at
www.walmart.com
and
www.T-Mobile.com
and is expected to launch Oct. 16.
The new flexible and affordable plan will provide Walmart customers with access to
America's Largest 4G Network
™
.
In a survey of Walmart customers, approximately 60 percent cited that having a high-speed
data network was a key factor in the purchase of a wireless service plan. With this new offering, available for $30 per month and no annual contract, customers can enjoy unlimited Web, with the first 5 GB at up to 4G speeds; unlimited text; and 100 minutes of talk, with 10 cents per minute after the first 100 minutes.
In further expansion of this offer, Walmart is increasing its line-up of affordable T-Mobile phones to six, including the addition of Walmart's first 4G
prepaid handset.
"Walmart is proud to offer our customers fast and affordable mobile options, especially as texting and social networking become a regular form of communication," said Seong Ohm, senior vice president of entertainment, Walmart U.S. "Together with our suppliers we continue to ensure the products our customers want and need — from the latest smartphone and TV to groceries and toys — are available at every day low prices."
"T-Mobile is thrilled to offer this exclusive, affordable service plan, designed specifically with
heavy text and data users in mind, to meet the demand for prepaid, which is expected to double by 2015," said Amy McCune, vice president of national retail, T-Mobile USA. "Walmart is known for providing consumers incredible value, making T-Mobile an ideal partner, and T-Mobile is delivering great prices, convenient options and a reliable nationwide 4G network, which we know Walmart customers appreciate."
Monthly4G plans provide access to wireless service for 30 days; capable device required to achieve 4G speeds. After high-speed allotment is used, speeds slowed to up to 2G speeds for remainder of month. T-Mobile's HSPA+ 4G network not available everywhere. See coverage details at T-Mobile.com.
About Walmart
Wal-Mart Stores, Inc. (NYSE: WMT) serves customers and members more than 200 million times per week at over 9,600 retail units under 69 different banners in 28 countries. With fiscal year 2011 sales of $419 billion, Walmart employs 2.1 million associates worldwide. Walmart continues to be a leader in sustainability, corporate philanthropy and employment opportunity. Additional information about Walmart can be found by visiting
http://walmartstores.com
and on Twitter at
http://twitter.com/walmart
.
Online merchandise sales are available at
http://www.walmart.com
and
http://www.samsclub.com
.
About T-Mobile USA, Inc.
Based in Bellevue, Wash., T-Mobile USA, Inc. is the U.S. wireless operation of Deutsche Telekom AG (OTCQX: DTEGY). By the end of the second quarter of 2011, approximately 128 million mobile customers were served by the mobile communication segments of the Deutsche Telekom group — 33.6 million by T-Mobile USA — all via a common technology platform based on GSM and UMTS and additionally HSPA+ 21/HSPA+ 42. T-Mobile USA's innovative wireless products and services help empower people to connect to those who matter most. Multiple independent research studies continue to rank T-Mobile USA among the highest in numerous regions throughout the U.S. in wireless customer care and call quality. For more information, please visit
http://www.T-Mobile.com
. T-
Mobile is a federally registered trademark of Deutsche Telekom AG. For further information on Deutsche Telekom, please visit

www.telekom.de/investor-relations.