T-Mobile introduces its no-fee banking service
8
T-Mobile has become the fastest growing of the four major U.S. wireless providers by removing consumer pain points. Today, the company is doing the same for banking customers.
T-Mobile today
has introduced its new banking service, T-Mobile Money. As you might imagine, the carrier is offering banking services using a mobile-first platform. No minimum balance is required, and eligible T-Mobile postpaid customers will earn as much as a 4% Annual Percentage Yield on balances up to $3,000. That interest is 50 times higher than the interest paid on the average U.S. checking account, but it requires a $200 deposit from a T-Mobile customer every month. T-Mobile Money members who aren't customers of the wireless carrier will earn a 1% APY.
According to T-Mobile, Americans paid a whopping $34 billion in overdraft fees. That won't be a problem for T-Mobile Money customers since there will be no fees or annual charges. T-Mobile subscribers will be allowed to carry a negative balance no higher than $50 as long as the deficit is made up within 30 days. The company calls this "Got Your Back" overdraft protection. 55,000 in-network Allpoint ATMs will allow customers to withdraw money with no fee added, and T-Mobile will not add a fee on transactions made using out of network ATM machines. The ATM machines will work with the T-Mobile Money Mastercard debit card that comes with an opened account.
"Traditional banks aren't mobile-first, and they're definitely not customer-first. As more and more people use their smartphones to manage money, we saw an opportunity to address another customer pain point. You work hard for your money … you should keep it … and with T-Mobile MONEY, you can!"-John Legere, CEO T-Mobile
T-Mobile Money carries FDIC insurance up to $250,000. To sign up, you can download the T-Mobile Money app from the
Apple App Store
or
Google Play Store
, or by
visiting the website
. Customers will be able to handle transactions such as depositing checks, paying bills, arranging direct deposits, making money transfers and more. The app requires that the customer verify his or her identity by using a fingerprint scanner or Face ID.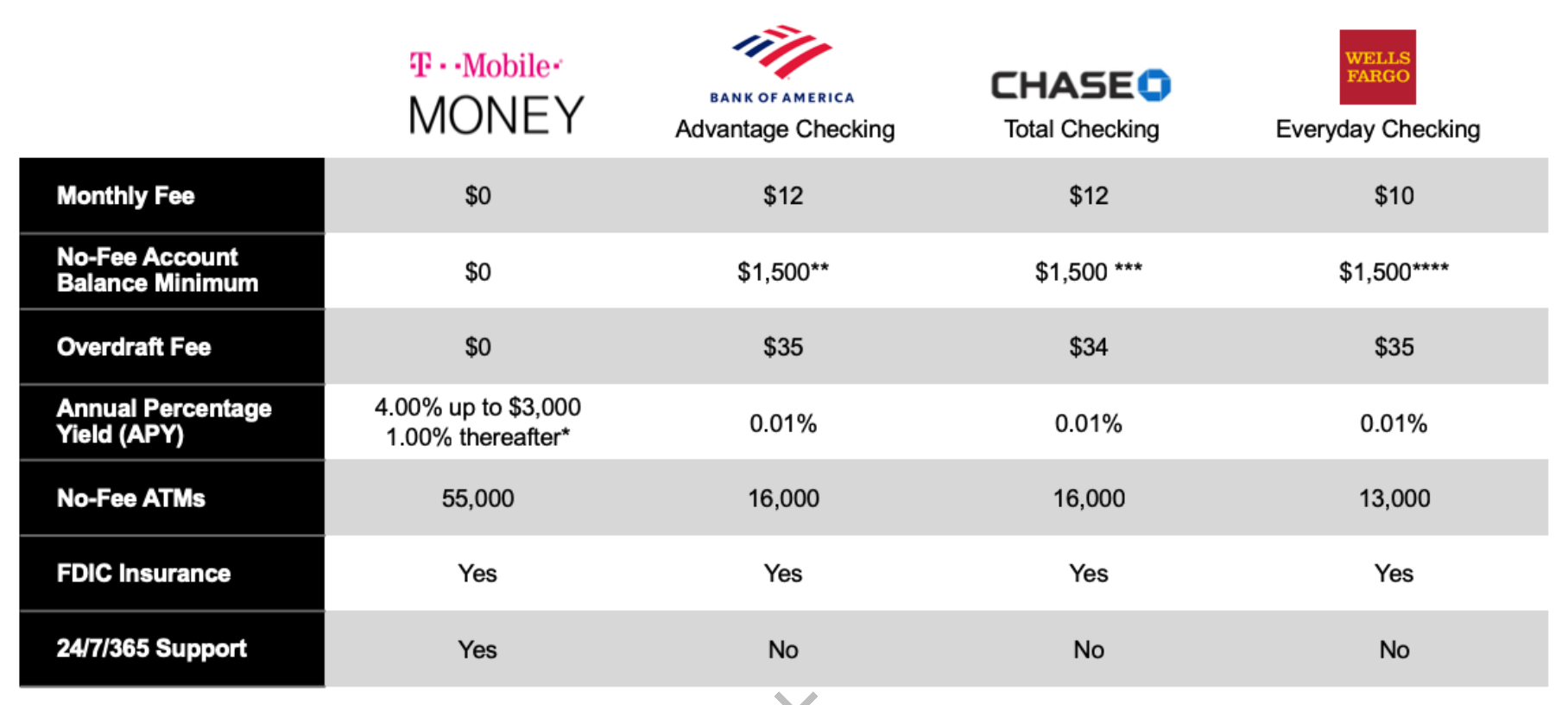 T-Mobile introduces T-Mobile Money