T-Mobile to launch HTC One on April 24th?
11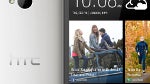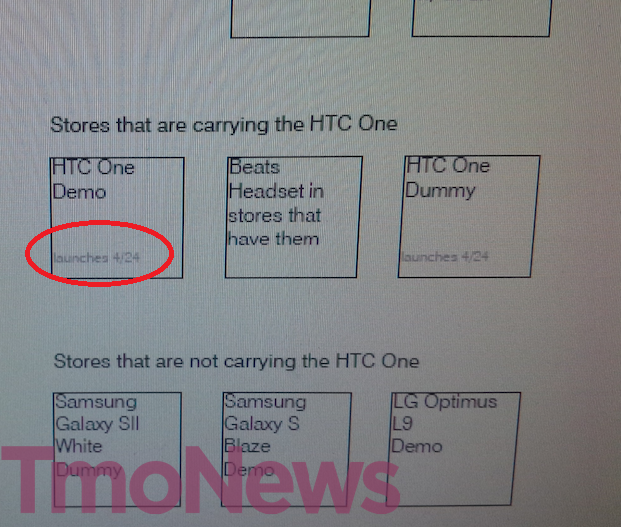 This planogram shows the HTC One launching April 24th by some T-Mobile stores
We
already know that T-Mobile plans on launching the Samsung Galaxy S4 on May 1st
. How do we know that? Because T-Mobile already told us so! But what about the
HTC One
, the other major Android release at the moment? According to a leaked planogram (think of a schematic diagram for a store), the Taiwan based manufacturer's new flagship model will
launch via T-Mobile on April 24th
. And one week later, out will pop the
Samsung Galaxy S4
. The only downside to this plan is that it would appear from the planogram that
not every T-Mobile store
will be receiving the HTC One at the same time
For those who prefer to make their purchase online, The carrier is
giving away a free car kit
to those who buy the phone online. Right now, the carrier is just accepting pre-registrations for the phone however, which means that if you send your email address in to T-Mobile, they will alert you when the phone is ready to be purchased, which apparently will be April 24th.
Both AT&T and Sprint are in the midst of their pre-order periods. Both of those carriers will be
launching the device on April 19th
. The 32GB model will be $199.99 with a signed two year contract at both carriers. AT&T will have an exclusive on the 64GB variant of the device. Meanwhile, T-Mobile will be asking for a $99.99 down payment with the balance due in monthly installments over 24 months.
source:
TmoNews