T-Mobile raises $2 billion more for the FCC auction by selling notes to parent Deutsche Telekom
9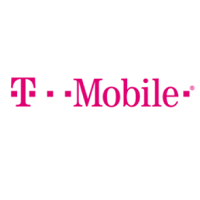 An SEC filing by T-Mobile indicates that the carrier is issuing $2 billion in senior notes to its corporate parent, Deutsche Telekom. The latter owns 65% of the third largest carrier in the U.S.; by purchasing the notes, the German telecom is adding to T-Mobile's war chest for the FCC auctions of low-frequency 600Mhz spectrum that starts on March 29th.
T-Mobile has previously said that it would spend as much as $10 billion during the auction. Low-frequency airwaves travel farther and penetrate buildings better, which is why there is so much interest in bidding for the spectrum.
T-Mobile uses similar low-frequency 700MHz airwaves
for its Extended Range LTE network.
The senior notes carry an interest rate of 5.3% and mature in 2021. The proceeds from the sale of the notes must be used to purchase spectrum from the auction. If the funds are not required for the auction, they can be used first for debt refinancing, and then for general corporate purposes.
Other firms expected to spend some serious money during the auction include AT&T,
which also has earmarked up to $10 billion for bidding
. Verizon will also be an active participant, and Dish Networks could be a wild card. Also
in that latter category is Comcast
. Sprint says that it has all the spectrum it needs
and plans on sitting out the auction
.
source:
SEC
via
Reuters