T-Mobile launches Even More $79.99 unlimited plan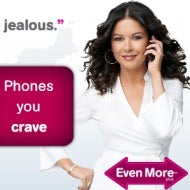 Looking to get rid of overage charges?T-Mobile's new unlimited plan with an Even More contract fortwo-years will run you $79.99 a month while offering unlimitednationwide calling, texting and data. Or should we say unlimitedcalling, texting and almost unlimited data as your speeds willbe throttled when you hit 2GB for the month, something we can imaginedoing easily with HSPA+ speeds nowadays.
T-Mo's new Even More unlimited planclaims to save you more than $350 a year over competitors' options, which translates intonearly $30 a month. In comparison, the previous T-Mobile Even MoreUnlimited plan ran at $99 a month. The Magenta carrier also noticesthat it now caters HSPA+ 4G to 167 markets and some 200 millionAmericans. The nation's fourth largest carrier also offers one of themost affordable standalone data packages running $10 a month for200MB. What's interesting is that T-Mo compares its current offer toAT&T's unlimited plans making us wonder if now indeed isn't thebest time to sign up as those differences might well disappear in thelong term when AT&T acquires the carrier.
source: T-Mobile