T-Mobile first in U.S. to allow iPhone users with iOS 9 beta to employ Continuity over cellular
12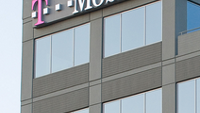 Apple's Continuity feature allows you to start a text conversation and continue it using a different device. For example, start texting your pal Joe Blow from Idaho using your iPhone, and continue the chat using your iPad. The only condition is that both of your devices have to be running on the same Wi-Fi pipeline. You can also do the same thing with a phone call. Let's say that the phone rings and you can't get to your iPhone. If your iPad is on the same Wi-Fi network, you can see the name of the person who is calling from your iOS slate, and his profile picture. Swipe on a call notification and answer it, decline to answer it, or send a quick message.
But iOS 9 is going to allow those with Apple devices to use Continuity over cellular. T-Mobile subscribers are the first to have the ability to use this new feature. If you have the iOS 9 beta installed, you can switch devices to continue texts and phone conversations, even if the iPhone and iPad being used are not on a Wi-Fi pipeline. Eventually, this will be available for customers of most (if not all) carriers.
Again, Continuity over cellular is coming to iOS 9. If Continuity is a feature you use often and you want to cut the Wi-Fi strings that hold you back, you might want to install the preview version of the iOS 9 beta so that you can use Continuity over a cellular connection right now. Keep in mind that currently, this is available only for T-Mobile subscribers.
source:
Engadget