T-Mobile reports an increase in snooping requests from the government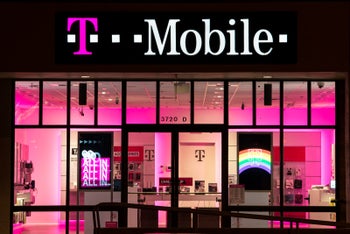 The sudden eruption of hostilities between Apple and the FBI about unlocking the
San Bernardino shooter's iPhone
in 2016 was not all that sudden. The feds, it seems, were flabbergasted when Apple gave them iOS 8 for preview and found out that they can't access calls, messages, notes, photos and other personal info with relatively little effort, as they used to. Tucked in the iOS 8 announcement was a quick mention that Apple's system is now encrypted for anyone willing to pry, including Apple.
It's been a constant cat-and-mouse game since then, but Apple, the creators of encrypted chat apps, and even
Facebook's Messenger
have largely held against the authorities requests for full disclosure. Not so with your wireless carrier, though. One NSA document called
AT&T
"highly collaborative," while another praised the carrier's "extreme willingness to help," and the same goes for all of them when it comes to granting the government access to their users' data.
Whether it is location triangulation, call logs or even message content, the authorities are constantly probing US carriers on info about their subscribers for various reasons. The latest T-Mobile transparency report, for instance, cites responses to 219,377 subpoenas, more than what it had to deal with in the previous period. Thes 55,372 court orders and 27,203 warrants also represent a significant increase over last year's transparency report.
Of course, most of these requests have legitimate reasons. The subpoenas, however, are on a federal level, and don't even require judicial supervision. On the plus side, the law enforcement requests to track T-Mobile subscribers' whereabouts will register a dip since the Feds now need a court warrant for historical locations' tower data dumps.