US government suing Facebook to wiretap Messenger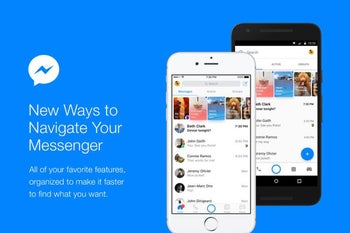 Here we go again. The authorities are apparently planning to hold Facebook in contempt of a court order to break the encryption of its Messenger chat app's voice calling functions. There are no public records of these demands, as the case against Facebook is proceeding under seal, but people with knowledge of the matter have tipped about the U.S. Department of Justice's advances.
Facebook is reportedly contesting the request fiercely, as if it gives in, the much-vaunted privacy and security of communications within Messenger will be null and void, putting it at disadvantage against other forms of encrypted communication and creating a dangerous precedent in the process. Granted, the government has a legitimate reason to require wiretapping of the notorious MS-13 gang convos, but law enforcement has been known to overstep cell phone snooping boundaries.
Thus, the floodgates may open if permission is granted for one case, as end-to-end encrypted communication means just that - Facebook can't alter the software to snoop on its Messenger users, at least in principle. Messaging apps are so far excluded from the "fair and reasonable" demands of authorities for eavesdropping, but we'll see how long that will hold up, and the case against Facebook Messenger might very well be a harbinger of things to come.