T-Mobile doing fabulous at the expense of subscriber loser AT&T, tip analysts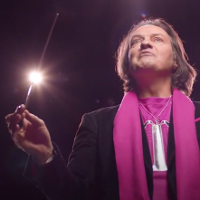 AT&T radically overhauled its business model just in the span of the last two weeks,
doing away with two-year contracts
for user subscriptions, and
reinstating the unlimited data plans
. Granted, those plans are meant to push subscribers of its recent Direct TV acquisition into the loving arms of its wireless division, but still that's a whole lot of movers and shakers going on at AT&T at the moment.
If you are wondering what prompted the carrier to leave the Dark Side and join the bright new dawn of contract-free wireless, look no further than diminishing customer base and high churn levels. Wells Fargo analysts issued their forecasts how the major US carriers may have fared during the holiday season quarter, and AT&T is the only one with a net subscriber loss there. Both Verizon and Spint are expected to post stable growth numbers, while T-Mobile is simply doing fabulous, according to the investment bank's report: "
These [1.29 million]customer additions and churn numbers continue to be impressive, in our view, with TMUS capturing the overwhelming majority of postpaid handset growth
."
There you have it - AT&T was forced to react, and it did so in force, though other analysts are warning that its moves may have been a little too late, and they expect AT&T to keep losing subscribers in the next quarters. In the meantime, you can enjoy its new, cheaper monthly plans with
one of the value-for-money unlocked handsets
that we have rounded up for you.