Leaked corporate memo says that AT&T will drop two-year contracts and phone subsidies on January 8th
26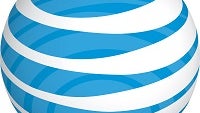 Over two years after
T-Mobile set the tone by eliminating two-year contracts and subsidized phones
, AT&T will do the same starting on January 8th. That is according to a leaked corporate memo. This past summer, the nation's second largest carrier stopped offering two-year contracts for phones through its retailing partners like Best Buy.
Besides smartphones, starting on January 8th there will be no more two-year contracts issued for featurephones. What isn't clear is whether AT&T will continue to offer tablets and certain smartwatches (like the stand-alone Samsung Gear S2) with a two-year pact. The carrier says that it is eliminating subsidies to align itself with trends in the industry.
So if you want to purchase a new phone from AT&T starting on January 8th, your options are clear. You can buy the device using an installment plan, or pay full retail. Even if you have just had a two-year pact expire making you a free agent, your next equipment purchase on AT&T will have to be made using one of the aforementioned methods. According to the FAQ page from the leaked memo, even AT&T employees won't be able to purchase a subsidized phone with a two-year contract after January 8th.
AT&T has various options with AT&T Next. Those who are well qualified can put $0 down on a new device and pay off the remainder in 30 months using AT&T Next 24. After 24 months, the customer can upgrade to a new phone. With AT&T Next 18, after putting $0 down, the remaining balance is paid off in 24 monthly installments. The subscriber can upgrade to a new phone after 18 months. And with AT&T Next 12, the remaining balance due after putting $0 down, is paid off in 20 monthly installments. Subscribers can upgrade to a new phone after 12 months.
If you cannot qualify for the above mentioned installment plans, you might be able to make an equipment purchase using AT&T Next with down payment. With this plan, you pay 30% of the equipment cost upfront. The balance is paid monthly in 28 installments with an upgrade possible after 12 payments.
source:
Engadget