T-Mobile signs $3.5 billion pact with Nokia for end-to-end 5G hardware, software and services
5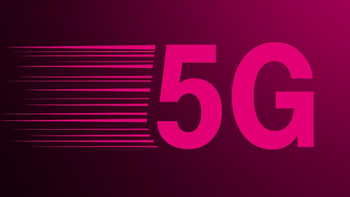 T-Mobile and Nokia announced today, that the nation's third largest carrier will source its 5G equipment from the Finnish telecom equipment firm. The value of the contract is $3.5 billion, and is the largest 5G deal signed to date. According to the contract, Nokia will supply T-Mobile with hardware, software and services that will allow the carrier to provide 5G signals over its 600MHz low-frequency spectrum and provide "ultra-high speed" service in urban markets using 28GHz millimeter wave channels.

Nokia, which licenses its name to smartphone manufacturer HMD Global, is one of the top providers of networking equipment world-wide. The contract from T-Mobile will give the company a huge shot in the arm as 4G equipment sales have declined over the last few years.
"We are all in on 5G. Every dollar we spend is a 5G dollar, and our agreement with Nokia underscores the kind of investment we're making to bring customers a mobile, nationwide 5G network. And together with Sprint, we'll be able to do So. Much. More."-Neville Ray CTO, T-Mobile
"Nokia and T-Mobile will advance the large-scale deployment of 5G services throughout the United States. This is a testament to our companies' strong and productive working relationship, one which has produced several important technological milestones in recent months, and which now allows us to make 5G a commercial reality."-Ashish Chowdhary, Chief Customer Operations Officer, Nokia
5G will offer data speeds much faster than what consumers currently experience with 4G. Latency will be reduced significantly, and a feature film might take only seconds to download. It also will greatly expand the IoT market as the next-gen wireless service makes many new capabilities possible.
source: T-Mobile