T-Mobile rolls out more low band LTE in over 100 markets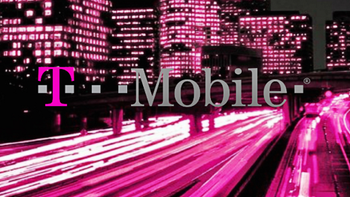 Low frequency spectrum, like the 600MHz and 700MHz airwaves owned by T-Mobile, can travel farther and penetrate buildings better than the high frequency kind. And according to the carrier's CTO Neville Ray, T-Mobile added more "lowband LTE" to hundreds of sites in just the last two weeks. The rollout includes a mix of both 600MHz and 700MHz spectrum. You might recall that last April, the company
spent nearly $8 billion to win 31MHz of 600MHz airwaves in an FCC auction
.
In addition to expanding its low band LTE presence, T-Mobile has also plans on employing some of its 600MHz spectrum for its nationwide 5G network and expects to offer the zippy next-gen service in 30 cities by the end of this year. T-Mobile subscribers in markets like New York, Los Angeles, Dallas and Las Vegas will be among those first to experience the wireless operator's 5G service.
The locations where T-Mobile has expanded its low band LTE include:
Birmingham, AL
Huntsville, AL
Rainbow City, AL
Auburn, AL
Phenix City, AL
Rogers, AR
San Tan Valley, AZ
Mesa, AZ
Sells, AZ
Tucson, AZ
Carlsbad, CA
San Diego, CA
Coachella, CA
Fontana, CA
Needles, CA
Orange, CA
Salinas, CA
Mountain View, CA
Sunnyvale, CA
San Francisco, CA
Palo Alto, CA
San Mateo, CA
Fairfax, CA
Milpitas, CA
Morgan Hill, CA
Saratoga, CA
San Jose, CA
Healdsburg, CA
Vacaville, CA
Denver, CO
Fort Collins, CO
Colorado Springs, CO
Washington, DC
Twin Falls, ID
Malta, ID
Idaho City, ID
Boise, ID
Leavenworth, KS
Saint Augustine, FL
Saint Johns, FL
Tallahassee, FL
Alford, FL
Eglin AFB, FL
Milton, FL
Wesley Chapel, FL
Winter Haven, FL
Kissimmee, FL
Ocoee, FL
Swainsboro, GA
Gainesville, GA
Lincolnton, GA
Monticello, GA
Waycross, GA
Barney, GA
Oakfield, GA
Thomasville, GA
Mountain View, HI
Arlington Heights, IL
Hazel Crest, IL
Bristol, IL
Chicago, IL
LA Place, LA
Greenwood, LA
Shreveport, LA
Hyattsville, MD
Silver Spring, MD
Dundalk, MD
Centreville, MD
Littleton, MA
Natick, MA
Lincoln, MA
Cambridge, MA
Arlington, MA
White Lake, MI
Maple Plain, MN
Cook, MN
Mankato, MN
Saint Peter, MN
Frazee, MN
Superior, MT
Milford, NH
Hamstead, NH
Basking Ridge, NJ
Morristown, NJ
Camden, NJ
Vineland, NJ
New York, NY
Uniondale, NY
Woodmere, NY
Melville, NY
Cortland, NY
Rochester, NY
Bridgeport, OH
Brecksville, OH
Kent, OH
Uniontown, OH
Hamilton, OH
Dayton, OH
Northern Cambria, PA
Lebanon, PA
Stroudsburg, PA
Union Dale, PA
Leesville, SC
Columbia, SC
Greenville, SC
La Vergne, TN
Sale Creek, TN
Frisco, TX
Lancaster, TX
Terrell, TX
Waco, TX
Houston, TX
Cleveland, TX
La Marque, TX
Seguin, TX
Giddings, TX
Levelland, TX
Shallowater, TX
El Paso, TX
Coalville, UT
West Valley City, UT
Fredericksburg, VA
Louisa, VA
Manassas, VA
Richmond, VA
Hampton, VA
Coupeville, WA
Langley, WA
Vancouver, WA
Buckeye, WV
Wheeling, WV
Is your home town on the list?
source: @NevilleRay