Talk between FCC and DOJ chiefs might result in approval for the T-Mobile-Sprint merger
10
However, there still may be a way to salvage the merger. The New York Post reported yesterday that FCC Chairman Pai "consulted" with the DOJ's antitrust chief Makan Delrahim before making the announcement that he would vote to allow the deal to proceed. Many believe that this is a sign that Pai was able to convince Delrahim to overrule the DOJ's staff, which would allow the merger to close. Both agencies have different assignments when it comes to this deal; the FCC is concerned with how the merger will affect the cellular landscape in terms of spectrum, rural coverage and the rollout of 5G service; the DOJ is concerned with the competitive landscape in the wireless industry if the deal goes through. While it is worried about the number of major U.S. carriers dropping from 4 to 3, a 25% reduction, others argue that the combined T-Mobile-Sprint would be better able to compete with Verizon and AT&T.

To win over the FCC, T-Mobile and Sprint agreed that it would complete 97% of its 5G rollout within three years (85% in rural areas), keep plan prices frozen for three years following the closing of the merger, and sell off Sprint's pre-paid Boost Mobile unit. The report states that the DOJ's Delrahim would like to see T-Mobile freeze prices for seven years instead of the three it agreed to with the FCC. After that, about the only other concession that the DOJ could possibly squeeze out of T-Mobile and Sprint would be for the combined firm to sell off Sprint's pre-paid Virgin Mobile unit. T-Mobile already owns MetroPCS. (The DOJ could ask T-Mobile CEO John Legere to cut his hair, and we wonder if he would agree to that condition to close the deal).
One source says that it will be hard for the DOJ to reject the deal if the FCC approves it

An unnamed source who works with both T-Mobile and Sprint believes that DOJ approval is a lock. "It will be hard for (DOJ chief) Makan (Delrahim) to argue this will have a bad impact on competition when the FCC enforces these conditions," the source notes. "The DOJ will clear this unconditionally."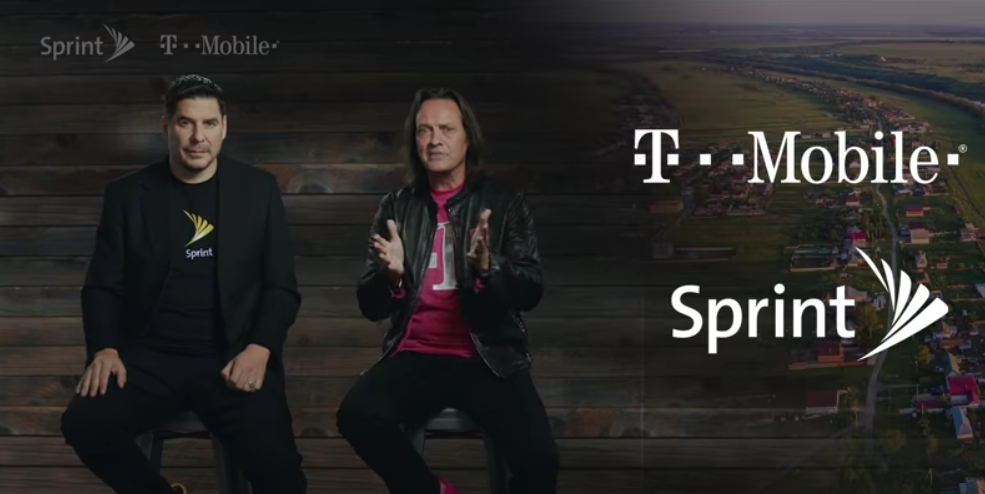 T-Mobile's merger with Sprint still has a chance to be approved
Both T-Mobile and Sprint had originally placed a deadline of April 28th to close the merger. That was extended to July 29th. If the deal is completed, T-Mobile would finally combine with Sprint after years of rumors and busted deals. Back in 2014, both companies floated trial balloons about a merger only to get shot down by the FCC and DOJ before a transaction was even announced. AT&T thought it had purchased T-Mobile, then the nation's fourth-largest carrier, for $39 billion back in 2011. That deal would have created the largest wireless provider in the U.S., but was shot down by the DOJ. T-Mobile received a nice break-up package from AT&T consisting of $3 billion, 128 AWS markets and more. That helped T-Mobile become what it is now, the fastest growing and most innovative of the four major carriers. The next year, John Legere was named CEO and the rest is history.
T-Mobile is majority owned by Germany's Deutsche Telekom, while Sprint is 80% owned by Japan's SoftBank. The latter bought 78% of Sprint in 2013 after a wild takeover battle against Dish Network and its Chairman Charlie Ergen.

A merger between T-Mobile and Sprint is a match made in spectrum heaven. T-Mobile owns a ton of low-frequency 600MHz spectrum, which dovetails perfectly with Sprint's hoard of mid-range 2.5GHz airwaves. Merging the two will help the combined carrier create a nationwide 5G network using sub-6GHz bands. Verizon and AT&T plan on using mmWave spectrum in the 24GHz to 100GHz range for their mobile 5G service. Frequencies that high travel only a short distance, which is why it will take longer for the nation's top two wireless providers to complete their coast-to-coast 5G networks.