Justice Department ready to stop the celebration at T-Mobile and Sprint headquarters
7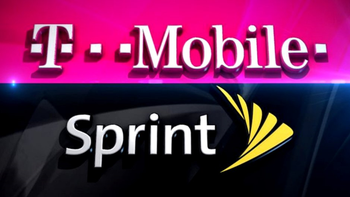 T-Mobile and Sprint have made a number of concessions
that apparently impressed the FCC but not the DOJ. The carriers promised to sell Sprint's Boost Mobile pre-paid provider, which competes with T-Mobile's MetroPCS unit and complete its nationwide 5G rollout in three years. At the same time, prices for wireless service would be frozen for three years following the merger. According to the report, the DOJ feels that the concessions agreed to by the carriers don't go far enough. The agency is concerned that merging the nation's third and fourth largest carriers would reduce competition in the industry. Verizon and AT&T are the top two wireless providers in the country.
Outside of Sprint agreeing to jettison its Virgin Mobile prepaid unit, it isn't clear what else the two carriers could agree to that might sway the Justice Department to allow the merger to proceed. The $26.5 billion deal was announced in April 2018 and has been under review since. The FCC review of the merger covers the telecommunications and technical aspects of the deal. The DOJ is in charge of determining if consumers would be hurt by allowing the transaction to close.
Today's flash from Bloomberg about the DOJ follows a previous story published last month by the
Wall Street Journal
. According to that report, a Justice Department official had told T-Mobile and Sprint executives that
the deal, as structured at the time, would not gain DOJ approval
. T-Mobile CEO John Legere denied the report, calling it "untrue."