OnePlus phones account for less than 1.5% of sales at T-Mobile
16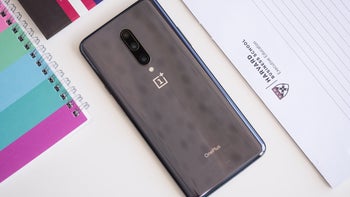 OnePlus recently said the OnePlus 7T would coexist alongside the OnePlus 7 Pro in the US. However,
T-Mobile
recently removed the latter from its website without any prior warning and now a new report reveals why.
According to Wave7 Research (
via
PCMag
), OnePlus has revised its US strategy and ultimately decided it "wants to focus on a single model, which will be the upcoming OnePlus 7T." This development likely means it's the end of the road for last year's OnePlus 6T and also suggests the OnePlus 7 Pro could soon cease to be available via the company's official website.

T-Mobile, as mentioned above, has already halted sales of the flagship via its online store and now only carries it at a limited number of physical locations. This is "due to low inventory," which is something that could arguably be fixed by ordering more units, but it seems as though the move might not be worth it for the carrier.

The data provided by Wave7 Research suggests OnePlus currently accounts for just 1.3% of all T-Mobile device sales. This figure is down from a peak of 5% when the OnePlus 6T launched twelve months ago, therefore suggesting the OnePlus 7 Pro was never as popular among consumers. Moreover, OnePlus was seemingly unable to maintain its share of sales despite offering the OnePlus 6T and OnePlus 7 Pro side-by-side.

To put things into perspective, Apple and Samsung combined account for around 90% of smartphone sales at all carriers. LG, on the other hand, averages about 6% across carriers while Google's Pixel phones have recently declined to a 5% share at Verizon in the lead up to the Pixel 4's debut.