T-Mobile trade-in program for a new iPhone: it's definitely more generous than Apple's!
3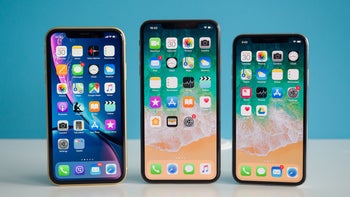 | Product | Carrier | Location | Discount |
| --- | --- | --- | --- |
| iPhone XR, XS, XS Max | T-Mobile | Costco Warehouse | up to $390 |
A couple of days ago, Apple began to aggressively promote its trade-in program towards new iPhones
right on its main page
, over at Apple.com. Unprecedented, for sure, some speculate that this may be because 2018 iPhones are not selling super-well. Of course, we can't say that's a fact, since Apple doesn't report sales numbers anymore.
In any case, if you own an
iPhone 7 Plus
or
iPhone 8
, you can get a nice $300 discount towards one of the new phones —
iPhone XR
,
iPhone XS
, or
iPhone XS Max
. Not bad in terms of a discount, but if your device is well kept, you really should be able to get a better price for it on the second-hand market.
Well, T-Mobile and Costco have teamed up to give you a better trade-in offer. For one, you can trade a wider variety of phones, not just iPhones, but you will also get more money for your old device.
In order to get this deal, you need to go to a Costco Warehouse brick and mortar store and get a new iPhone to activate on T-Mobile. You will be issued a prepaid MasterCard within 6-8 weeks of the purchase, and it'll hold your discount money.
So, how much better is T-Mo's offer than Apple's? Well, if you have an old
iPhone 5
or
5c
, Apple will only give you up to $25 for it. T-Mobile and Costco will give you up to $150. For an iPhone 7, 7 Plus, iPhone 8, or iPhone 8 Plus, T-Mo will give you up to $390, while Apple offers up to $250 / $300 / $300 / $350. Not to mention, you can trade in an old Nexus 6, LG G4, Galaxy Note 5 or Galaxy S6, and others with T-Mobile. Here's the full list: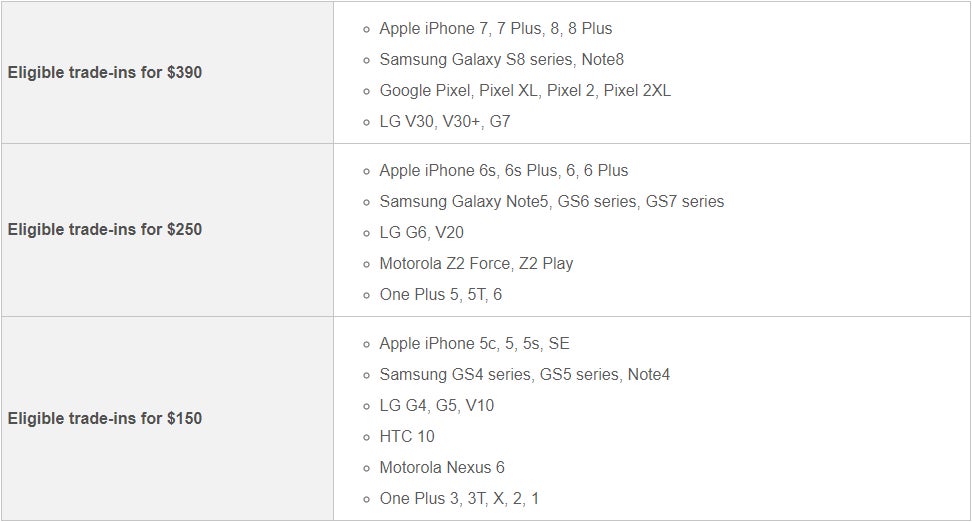 Recommended Stories