T-Mobile CTO Neville Ray says T-Mobile and Nokia will begin 5G trials this year
5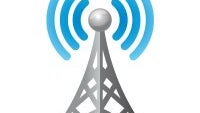 Last week, during T-Mobile's conference call following the release of its Q4 earnings, CEO
John Legere called out Verizon for talking about how fast 5G will be
. Legere accused the nation's largest carrier of discussing 5G speeds even before the standards have been set. Just yesterday, we told you that
Verizon and Samsung had started trials to test their 5G technology
. Verizon claims that it achieved download speeds faster than 10Gbps during its trials, and was able to send out 4K video while moving inside a truck.
Today, T-Mobile announced that it is teaming up with Nokia to conduct 5G field trials in the second half of the year. Using pre-selected spectrum in the 28GHz band, the carrier will test 5G components. Nokia is developing "a pre-standards 5G test network" to use for both lab and field trials.
While
Verizon has said that "some level of commercial deployment" will begin as soon as 2017
, T-Mobile CTO Neville Ray says that 5G enabled smartphones for consumers won't be ready until the 2020+ time frame. By using 2020 as a target, Ray is questioning Verizon's earlier pronouncements. "I think folks have seen some of the earlier announcements, and you know, Verizon trying to move and saying they're going to be the first to 5G, well, it's kind of BS, to be honest," said the T-Mobile executive. T-Mobile's corporate parent is Deutsche Telekom, which Ray called the leading European player in 5G."
"We're looking forward to working with Nokia to bring 5G capabilities out of the lab and into field trials with LTE technology and spectrum we already have today. Building on investments we've made to deliver America's fastest 4G LTE, this puts us on the path to real 5G use cases once 5G consumer smartphones are available in the 2020+ timeframe."-Neville Ray, CTO, T-Mobile
AT&T has also thrown its hat into the 5G space. The company said that promising to improve internet access to certain Americans as a condition for gaining approval to buy DirecTV,
has given it an edge over other carriers in the race to be first with 5G
.
source:
Nokia
via
FierceWireless