T-Mobile CTO Neville Ray reports on the state of the carrier's network
23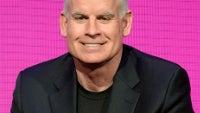 T-Mobile CEO John Legere has a pair of hard working lieutenants in COO Mike Sievert and CTO Neville Ray. Today, it was the latter who posted on T-Mobile's blog, reporting on the state of the carrier's network at the end 2015. For the year, Ray reports that T-Mobile has doubled the reach of its LTE signal to 304 million Americans. T-Mobile's Extended Range LTE, which uses low frequency 700MHz spectrum that travels farther and penetrates buildings better, is now in over 300 markets and is supported by 18 devices. The operator's Wideband LTE, which stitches together multiple spectrum bands, is up and running across the country, providing speeds as fast as 150Mbps.
Ray also mentions some of the innovations that T-Mobile brought to the industry this year, such as
Music Freedom
and
Binge On
,which allow subscribers to stream music and video from certain providers without it counting against their monthly data allowances. The executive also points out that nearly 40% of all phone calls made by T-Mobile customers are made using VoLTE.
"For seven straight quarters and counting, T-Mobile has delivered the nation's fastest 4G LTE network. Throughout 2015, we've continued improving network speeds and quality with the rapid roll-out of T-Mobile Wideband LTE that pushed data speeds peaking over 150Mbps in places like San Francisco and New York City. It's no surprise that millions of crowd-sourced speed tests confirm T-Mobile's LTE network speeds continue to blow the others away. We don't plan on this changing anytime soon."-Neville Ray, CTO, T-Mobile
For 2015, Ray says that T-Mobile will continue to extend the T-Mobile network into new areas, increasing speed and capacity of the pipeline. He also briefly mentions 5G, telling consumers not to be "distracted by certain carriers teasing premature promises of 5G today." He is referring to
Verizon announcing that it would conduct 5G field trials in 2016
, and have some level of commercial deployment in 2017. T-Mobile's CTO points out that technical standards for 5G do not yet exist.
source: T-Mobile