Symbian Anna to be available for young and old by the end of August, 10 new Symbian devices coming
3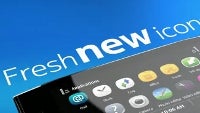 Stephen Elop confirmed on stage in Singapore today that the first major update to Symbian^3, called
Anna
, will be pushed out of the door for all handsets in need of it, like the
Nokia N8
,
Nokia E7
,
Nokia C6-01
or
Nokia C7
in July.
New phones will ship with Symbian Anna straight from the factory, of course, but existing handsets might not get the firmware update until the end of August, according to the press release. Not that once Anna is out there won't be custom ways to get it on your phone, but still, it's nicer to get the official stuff. We also know that the camera-centric Nokia N8 will be getting a
special Symbian Anna version
that will
officially introduce 30fps and continuous autofocus
to the handset, as Nokia's camera guru Damian Dinning intended.
Future versions of Symbian are all supposed to carry women's names, and be alphabetical, i.e. this one is Anna, the next one, which should be arriving October/November is dubbed Belle, and so on. For Symbian Belle Nokia UK said that if you like Android, you'll like this one too - from what we've seen so far, it has back, search and context menu buttons just like Google's OS, but we don't have many details on how exactly the notifications are handled.
Nokia also reiterated its commitment to Symbian, saying that in the next 12 months we will be seeing not less than
10 new devices with Symbian
onboard, so there will be enough bread left in the platform for developers, especially considering the prices of the applications in Ovi Store.
Recommended Stories