Swype drops the 'beta' tag, available in the Play Store for $0.99
17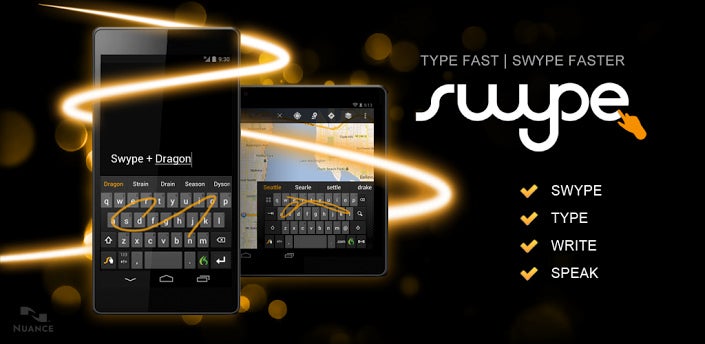 Almost all Android phones have access to some sort of Swype-like keyboard, which allows the user to write words by sliding their finger from letter to letter. However, the pioneer of this typing input itself, Swype, has been available in beta form since its announcement a few years ago. Now, for the first time ever, Swype is finally complete and can be easily downloaded from the Play Store at the reasonable price of $0.99. Keep in mind, though, that this is a limited time offer and the developer is going to raise the price after a while. How much is Swype going to cost then, we don't know.
Even though Swype's functionality is mimicked by a lot of manufacturer-provided and third-party keyboards these days, the original still has some unique features that make worth your while, such as the real-time updating language model, intelligent next word prediction and a smart editor that analyzes your sentences and flags potential mistakes.
If you feel like being classy, you can get the original Swype keyboard from the source link below!
source:
Swype
via
GSMArena