Switching from Android to iPhone Part 0: Deciding to switch
93
This article may contain personal views and opinion from the author.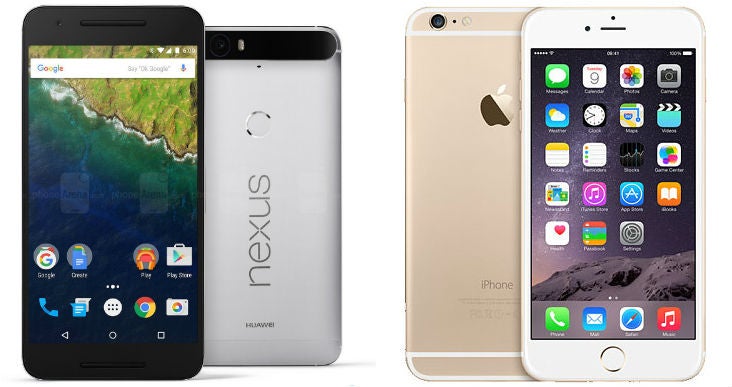 All things considered, we're in a time where it is relatively easy to switch from one mobile platform to another. Of course, while there technically are a few different options for mobile users, in reality the choice really boils down to Android vs iOS. My general line of reasoning has been that if you're deep into Google services, Android might be the best option (depending on certain personality factors), but that's not actually true. I realized that I haven't done a solid deep dive into iOS for too long, and I needed to rectify that error because deciding to make the full switch to iOS can be daunting and I wanted to fully understand it.
I actually had somewhat of a late entrance into the smartphone world. Until 2008, I had only ever owned basic cellphones. The reasoning was more a matter of necessity than anything else. I had a basic cellphone during college, because I was a poor college student. I didn't have a cellphone while living in Montreal because at the time, mobile plans in Canada were designed by an extraordinarily greedy monster (think: 200 daytime minutes and 100 texts for about $50 per month, and don't even think about data). And, when I lived in Japan, phones were not subsidized, so I couldn't afford a smartphone, but also I knew that Japan was a short stop for me and didn't want to buy a device that I couldn't bring back and use in the States once my time was done.
That meant the fall of 2008 was when I got my first smartphone, which was an iPhone 3G. I enjoyed the phone quite a lot for a time. The screen and UI were amazing, and I loved having the Internet in my pocket at all times. But eventually I got bored with the locked-down nature of iOS (not that it was called that at the time), and eight months after buying an iPhone, I sold it (after unlocking it, to ensure the highest return on Craigslist) and bought a Nexus One.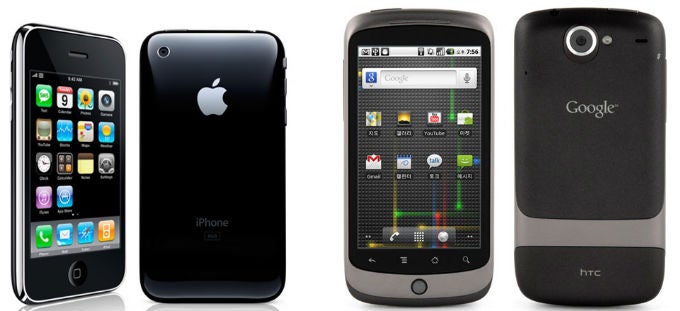 Since then, I've owned almost exclusively Nexus devices. As mentioned in
previous articles
, I owned most of the Nexus devices released (including tablets) excluding only the Nexus S, 2013 Nexus 7, and the Nexus 5X. I have also owned the Moto X (which I
traded in my Nexus 5
to get) and Moto X 2014 in that time, but essentially my life was pure Android. The only iOS experience I had from mid 2009 until about two months ago were the iPads that my wife and family owned and in my nerd need to go into the Apple store every time I passed one to play around with the devices. I have taken time to intensively test out Windows Phone, as I've written, but iOS was ephemeral to me.
Even so, I've always tried my best to be fair when tackling issues in the mobile sphere. I have no problem admitting that I prefer Google services and Android for myself (even if some
things annoy me about that
), but I understand and accept that what works best for me isn't what will work best for everyone else. I have friends and family who prefer iOS, and I've recommended both iOS and Windows Phone to various people over the years based on what I thought would be best for them.
Your reasoning and challenges in deciding to make a switch to iOS will be personal, but the barriers to switching are fairly basic. The smaller subset of Android users who would routinely unlock, root, flash custom ROMs, etc., are obviously not a group that would consider switching. But otherwise, if you have invested a lot of money in the Google Play Store for apps, games and media content, that may be your biggest hurdle to handing over your Android phone for an iPhone.

Personally, I felt like I needed to fully experience daily use of iOS today in order to do my job better. So, I borrowed an iPhone 6 Plus from a friend and I've been using that as my primary device for the past two months while my Nexus 6P lay sadly to the side, unused. What will follow here is my experience making the switch, as objectively as possible. I have taken into account the fact that I'm not judging iOS by the most recent hardware and I will try to give an idea of what some of you face if you decide to give up Android for an iPhone.
As I did when
switching to Windows Phone
, I'll add the disclaimer that this is not intended to be a review of iOS, since my colleagues have done a great job doing just that in the past. This is intended as something of a running diary showing the process of an Android user getting to know and use iOS.
TL:DR -- It's actually quite nice and may not be too bad of a switch, if that's what you think is right for you.
Up next
The tentative plan for this journey is a four part series covering:
Setting up and restoring a new iPhone,
Initial thoughts and struggle,
Apps and services,
And, long-term impressions and conclusions.
If a piece grows too large, the series could extend. But generally in upcoming pieces, I'll detail my experiences with using the iPhone 6 Plus as my daily phone over the past two months. As of right now, I'm still using the iPhone as my daily driver, though I still have my Nexus 6P and Nexus 9 (the latter running the Android N preview) standing by, but I've found that the iPhone might not be too far away from a device I could use permanently than I might have thought going into this experiment.
Stay tuned for more.