SwiftKey wants to predict your emoji with Swiftmoji keyboard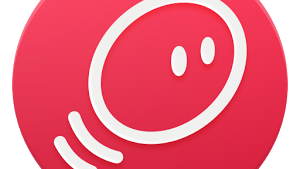 SwiftKey is a fan favorite keyboard and the developers have been trying hard to push past what people would usually expect from a keyboard. We've seen
SwiftKey Neural
as an attempt to use machine learning for better predictions. And now, SwiftKey is testing out a new beta app for Android called Swiftmoji as a keyboard to predict the emoji you want to use.
At first glance, Swiftmoji looks just like a normal keyboard, because the idea isn't to completely replace words with emoji as other keyboards have done, but to make using emoji easier. So, you'll get the normal typing options and word predictions, but then above all of that will be an extra emoji bar that will attempt to predict the emoji you want based on what you're typing. This means if you are mentioning food or eating, maybe you'll get the emoji for pizza and cake, or if you talk about vacation, you'll get emoji for palm trees or ocean waves.
The emoji bar is detachable from the keyboard itself, so you can place it where you'd like as well. From the description, Swiftmoji also hopes to get you using emoji that you might normally forget, rather than the same standard ones.
The app is a beta right now meaning you need to need to join the beta before you can install it.
Recommended Stories