SwiftKey glitch causes double trouble for Android users after update (UPDATE)
31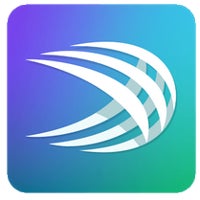 A glitch that causes words typed in a sentence to double up, is apparently afflicting some SwiftKey users with Android flavored devices. A loyal PhoneArena reader sent us an image of his
Nexus 5
doubling up each word as he types "
Battery drain is a lot.
" He says that his stock Android handset is running Android 5.1.1 and that the issue started after SwiftKey's recent update to its Android app.
The bug appears randomly, according to our source, and is also affecting his girlfriend's handset as well. She is totin' a first-generation
Motorola Moto X
.
Last month,
SwiftKey updated its Android app
, adding the SwiftKey Hub. The latter is where you go to adjust your settings, change themes and customize your QWERTY. The update also added a new default theme and continued its integration with password manager Dashlane.
We have asked SwiftKey to comment and as soon as we hear back from them, we will update this story.
Thanks for the tip, Rodrigo!
UPDATE:
We have heard from SwiftKey and here is their official statement:
"There is a known bug that, in certain instances, causes SwiftKey to add duplicate words when typing within comment or forum fields. Our engineers are currently working on a fix for this as quickly as possible. We encourage anyone experiencing any issues to reach out to the SwiftKey Support team at https://support.swiftkey.com."