Update to SwiftKey for Android comes with new SwiftKey Hub, new default theme and more
7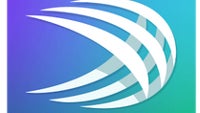 An update to SwiftKey for Android is now available in the Google Play Store, and includes the SwiftKey Hub. This replaces all of the settings information that was previously accessed by long-pressing the "123" key. The Hub is where you will go to customize the keyboard, visit the SoftKey Store and change your various settings.
The Hub is also where you will go to change themes. The default theme is now called Carbon and offers improved visibility of certain characters. The look of the new theme is based on the element of the same name, and comes with a solid background for the QWERTY keys.
The update also includes new layouts for those using the Hindi, Tamil, Gujarati, Marathi and Nepali languages. The new design was created to improve the speed and ease of typing in these languages. SwiftKey has also completed the second stage of its integration with password manager Dashlane. SwiftKey users will find that the feature will not only predict when you need to enter a password, it will automatically enter the correct one in order for you to access websites faster. It certainly speeds things up when you don't have to strain your brain to remember which password you used with which site.
SwiftKey is a free download with in-app purchases offered, and is always one of the top apps downloaded for the platform every year. Find out why by installing it on your Android handset by clicking
here
.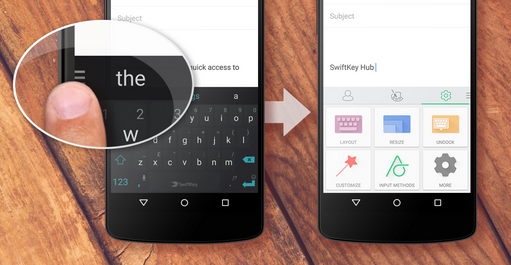 The new SwiftKey Hub makes it easier to personalize your QWERTY keyboard
source: SwiftKey