SwiftKey announces performance improvements for its Android app including a 50% drop in lag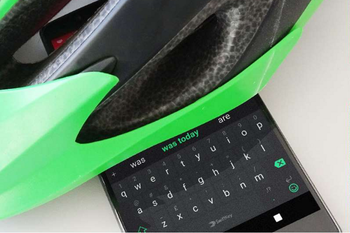 With over 100 million Android installs, SwiftKey for Android is one of the most popular productivity apps ever listed in the Google Play Store. SwiftKey learns your typing style allowing it to recommend the right word. also figures out what word you meant to type even when you hit the wrong key, skip a letter, or misspell it. Today,
SwiftKey announced
(via
XDA
) that it has made several changes to the app, resulting in performance improvement.
For example, SwiftKey says that improved frame rendering has reduced its lag by 50%. It also opens 20% faster on average compared to the competition on the Google Play Store. And out of five Android keyboard apps tested, SwiftKey is the smallest to install. While the app may be as much as 50% smaller than the competition, SwiftKey does not give up features or functionality in order to remain "light."
There are always updates for SwiftKey offering new features and improvements. Over the last year, the app added 10 new sticker packs,
support for Microsoft Translator
, and new search and share functions. While the performance improvements have been touted for the Android version of SwiftKey, the app is available for both
Android
and
iOS
.