SwiftKey 4.3 to offer three layout modes for phones, tablets and phablets, unify them in one app
20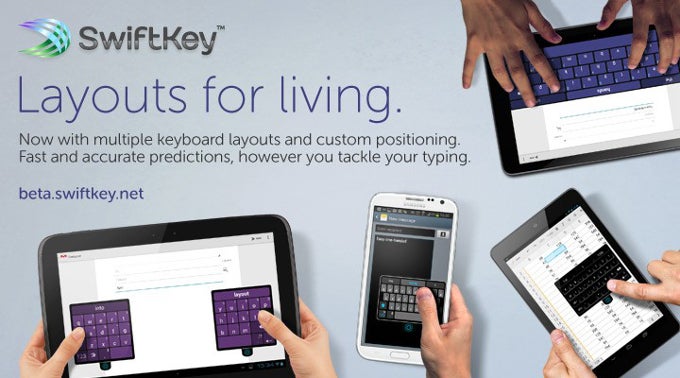 SwiftKey is one of the best Android keyboards, and with the latest 4.3 public beta version the best gets even better. Besides uniting the tablet and phone apps, the so-called "Layouts for Living" does, as the name implies, offer multiple shifting layouts, hence the ability to use one app on both your tablet and handset.
Not only that, but the keyboard can be placed anywhere and in one of three forms, so even one-handed typing on a small tablet is possible. The modes are called Compact, Full and Thumb, each offering a different layout for different scenarios.
This idea would be a godsend for phablet users that don't have one-handed optimizations built into the user interface overlay, as they will be able to shrink their SwiftKey layout left or right to reach with just their thumb for example, instead of holding the phablet with both hands each time just to type. SwiftKey public beta 4.3 is available for you to take it on a spin from the source link below.