Sweet LeTV x600 unboxing photos warm up the crowd for tomorrow's bezel-less smartphone reveal
18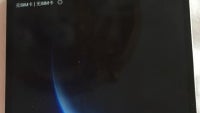 Oh, look who came out and posed for some shots today! It's the LeTV x600, the lowlier cousin of the nearly bezel-less LeTV x900 smartphone, which the Chinese entertainment company
will reveal tomorrow, April 14
. If it wasn't for the bezels, one would surely mistake the x600 for the more interesting smartphone, because both devices have an exceedingly simple, clean design - you won't even see a logo on the front panel.
Anyway, the x600 is a plastic body smartphone powered by an octa-core MediaTek MT6595 chipset accompanied with 2GB of RAM, and other tidbits that we know of - such as a 13MP rear camera with a dual-LED flash, a 1080p resolution display, LTE support, and Android 5.0 skinned with LeUI - le awesome, no?
Check out the tasty photos below, because the smartphone is a looker - even if it's basically a limited demo for
the bezel-less LeTV x900 that so many of you found quite interesting
. This one could pack a 1440p (2K) resolution display in addition to a robust 20MP rear camera sensor. While you're at it, don't miss the
not-so-subtle jab at Apple
in the second photo. Come on, LeTV - we know you aren't Apple, you didn't have to spell it out in Helvetica Neue!
source:
iGeek.com
via
GizChina