Swappa is raising the cost of their buyer fees for the first time ever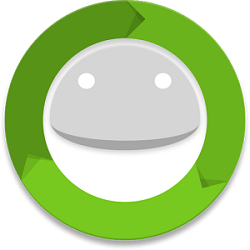 The world of mobile technology is one that's constantly changing. New gadgets seem to be coming out every single day, and as exciting as this can be, it can also prove to be quite stressful on your wallet. If you're always hankering to have the latest and greatest piece of tech, there's a good chance that you've sold an old smartphone, tablet, or other device of yours to get some extra money to make that purchase a little less intense. When it comes to selling tech online, there are plenty of different sites available to make this happen. However, among all of these, Swappa has proven to be one of the most popular for a lot of users out there. The company just released their first
full-fledged app on Android
this past week, and the company is in the news once again today for something that will definitely come as a bit of a bummer for a lot of you out there.
One of the biggest highlights for Swappa is their low buyer fees. Unlike sites such as eBay and Glyde where the seller is the one paying the fee to list the device on their site, buyers pay it on Swappa in the form of a $10 fee. For example, if I listed a phone for $110 on Swappa, the buyer would pay $110 and I would get a $100 profit. At least that's the way things used to be. There are still going to be flat rates for buyers on Swappa, but the cost of those rates is being raised quite a bit.
Today, Swappa introduced what they call "Swappa Market Fees." Rather than paying a $10 flat fee for any kind of device that you're buying on the site, the fee will adjust and change based off of the price of the product being bought. The fees work out in the following manner -
Product price of $0 - 100 = $5 fee
Product price of $101 - 300 = $10 fee
Product price of $301 - 500 = $15 fee
Produce price of $501 - 700 = $20 fee
Product price of $701 - 999 = $25 fee
Product price of $1000+ = $35 fee
The fee will adjust and change based off of the price of the product being bought.
According to Swappa's Founder and CEO Ben Edwards, "As we add additional product lines like Chromebooks, VR and MacBooks, tiered pricing will help us continue to provide the best marketplace, best community, and best support." As a past user of Swappa, the new pricing won't stop me from using the service in the future, but it is a bit irritating to see that famous $10 flat rate being tucked away. The new pricing tiers go into effect on November 1, 2016, but any devices listed on the site between now and then will still retain the same $10 flat fee no matter what its price is.