Survey shows app store sizes don't matter to buyers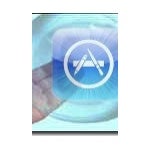 A survey of 2000 smartphone users has shown that the size of application stores found on phones was not a deciding when purchasing a new device.
The survey which was conducted iGR, has produced some results that might be surprising to some. The findings included the fact that 58% of the users did not consider the application stores offered on multiple platforms to be a deciding factor when making a purchase.
The sheer volume of applications offered in stores such as the Android Market and the iOS App Store were a non-factor. Despite the wide-array of app's available, 31% of the users surveyed do not even see the need to add apps beyond those pre-installed on the devices.
Of course, applications have still taken the mobile world by storm. Upcoming platforms such as Windows Phone 7 will be far behind the competition when it comes to the amount of applications offered. The fact that a majority of users do not take the application store into consideration may be a saving grace for any future Windows Phone 7 device.
So what are your feelings in regards to application stores? Do they factor into your decision when buying a phone? Will you consider purchasing a Windows Phone 7 device even though their application store will be behind their main competitors? Tell us what you think in the comments below.
source:
WMPoweruser