Survey indicates Windows Phone, Nokia, draws better customer ratings than Android and Samsung
57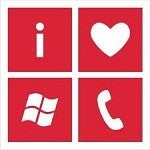 Samsung is riding a wave of momentum, with customer intent to buy the Galaxy S III still very strong even though it has been available for the better part of a year. According to a survey from ChangeWave service, there is also a strong interest in Samsung's
Galaxy Note II
.
In that survey of a little over 4,000 people, iOS was the dominant player, with 71% of users expressing satisfaction with their iPhones. The surprising result was the level of satisfaction with Windows Phone 8. Microsoft's mobile operating system has garnered strong support, showing 53% of users are satisfied with Windows Phone, versus 48% of Android users.
Nokia has benefited from the satisfaction in Windows Phone, with a "Very Satisfied" response of 56%, a huge jump, the manufacturer is a tad ahead of, but basically tied with Samsung, standing at 55%. Here too, Apple leads the way with a satisfaction response of 70%. Of those that were planning on buying a smartphone in the next 90 days, half said they would be buying an iPhone, and 21% said they would be buying a Samsung product. Of those intent on buying a Samsung, 69% are set on a
Galaxy S III
.
All-in-all, it is a another
bright point for Nokia and Windows Phone
. If Nokia and Microsoft can continue to maintain the momentum through 2013, it would seem that the forecasts for a serious third OS are on track.
sources:
Cellular News
via
WPCentral