Surprise, surprise! Telltale's Game of Thrones hits Android just a week after landing on iOS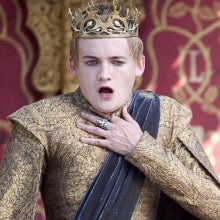 Shy of a week ago,
Game of Thrones - A Telltale Games Series landed on iOS
, much to the delight of all fans of George R. R. Martin's world. Well, it is usually considered normal for a game of such caliber to hit Apple's OS first and arrive on Android much later, and if we have to take into consideration Telltale's usual practice with some of its previous titles (
The Walking Dead
and The Wolf Among Us), it would have taken their newest title several months to crawl to Google Play. Much to our surprise, however, Game of Thrones has just comfortably nestled in Google's app repository and is now available for a wide range of Android devices.
Interestingly enough, there was completely no word when the game will arrive on Android, and although it was completely logical to imply that the graphic drama will arrive on the most popular mobile platform, Telltale gave no explicit confirmation that their take on the Game of Thrones universe will certainly grace Android.
As we said, the game is an interactive graphic adventure, which allows you to play as five different characters. All of these are members of House Forrester, a "noble house" from the north, loyal to the Stark of Winterfell. Each of your actions and the choices you make in the game will affect the future and will shape the plot around your timely decisions.
Just like on iOS, Game of Thrones - A Telltale Games Series on Android costs $4.99 up front, which gives you access to the first episode, Iron From Ice. Each of the upcoming installments in the series will cost you $4.99 as well, but you can get all upcoming episodes for $19.99, which is undoubtedly a deal for all those fascinated by Westeros and its power-hungry inhabitants.
Download: Game of Thrones - A Telltale Games Series (
Android
|
iOS
)
Game of Thrones - A Telltale Games Series now on Android