Surface Pro 5 to launch this September with 4K UHD display and Kaby Lake Intel processor?
40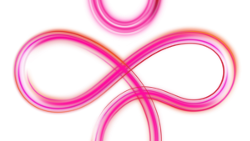 With talk that Microsoft is waiting for the Kaby Lake version of the Intel processor to launch before bringing out the Surface Pro 5, we do have some information regarding the next iteration of the high-end slate. With the Kaby Lake processor expected to be available later this year, the Surface Pro 5 could be launched in September instead of later this month as once hoped.
Microsoft has not kept to a strict launch schedule for the Surface Pro, which makes a September launch possible. The Kaby Lake processors are built using the 14nm process, similar to the current Skylake chip, but are more powerful. Mass production of Kaby Lake is expected to start later this quarter.
Other rumored specs for the Surface Pro 5 include a 4K UHD display, a higher capacity battery, an improved Surface Pen and a USB Type-C port. Similar to the price range of the
Surface Pro 4
, the Surface Pro 5 could start at $799 and run as high as $1799.
While the tablet market as a whole has been losing steam as shipments decline, there is hope that high-end detachable tablets, which have accessories that can be connected or removed from the tablet (like a QWERTY keyboard) will help turn the entire industry around. Led by the Surface Pro line and the Apple iPad Pro, the detachables are seen as a great tool for businessmen in the field who need the portability that a tablet brings, and the availability of a QWERTY keyboard during those times when more precise typing is called for.
Speaking of businesses, for the first quarter of this year,
U.K. enterprise firms favored the Surface Pro over the iPad Pro by 2 to 1
. For the quarter, sales of the Microsoft Surface Pro rose from 83,000 units to 275,000 in the market.
Thanks for the tip!
source:
Mobipicker
Recommended Stories