Sunday is the last day to subscribe to Google Play Music All Access at a discounted price
10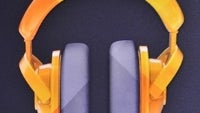 If you're planning on subscribing to Google Play Music All Access, your best bet is to do so before Sunday comes to an end. When
Google launched the service in the middle of last month
, it priced the streaming music app at
$9.99 a month
. However, Google threw subscribers a bone by offering them a $7.99 discounted monthly rate in perpetuity, as long as they signed up before July 1st. That date approaches on Monday giving you all of Sunday to take advantage of the offer.
Signing up for the service allows you access to every song in the Google Play library. Hear something you like? You can have it added to your personal music library and any song can be the foundation of a radio station that is truly customizable to the point that you can swipe away songs you don't want to hear, and re-order the queue any way you want it. And the service will even recommend tunes based on the songs you've been listening to.
So if you plan on subscribing to Google Play Music All Access, do not wait until Sunday comes to an end. Subscribe before Monday and you will be saving $2.00 a month at the discounted rate of $7.99. We should note that once you sign up for the first time, you are entitled to a
30 day free trial
.
source:
AndroidCentral