Sunday comic strip stars Steve Jobs, Tim Cook, the iPhone, auto-correct and a very hot place
28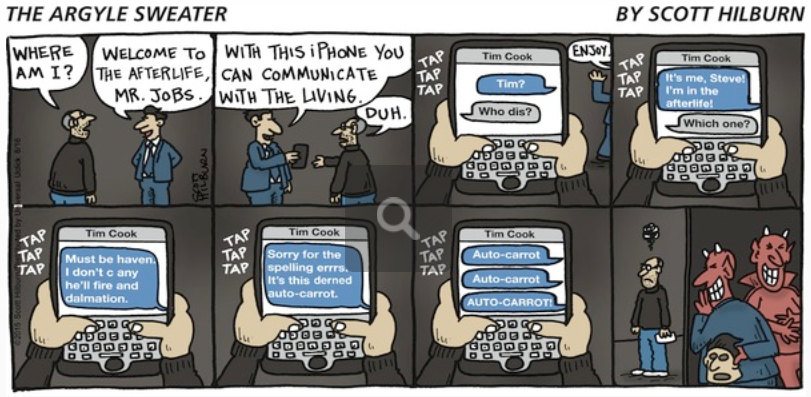 Today's Argyle Sweater stars Steve Jobs, Tim Cook, the iPhone and auto-correct
In the golden days of the newspaper, comic strips were an important selling tool. In cities that supported more than one paper (like New York), a paper's sales often depended on which comics were included inside. But the rise of the smartphone and tablet has not only made the newspaper industry a dying business, it also has moved comic strip readers to online sites where a large selection of strips can be found.
One of the funniest comics is
The Argyle Sweater
, which uses a single panel format everyday but Sunday, when it becomes a multi-panel strip. Today's comic stars people (not all living), devices and features that are certainly familiar not only to PhoneArena readers and smartphone fanatics, but also to the average Joe (or Joan) on the street.
No doubt that there are many of you who will get a kick out of it. And since it is a comic strip, no grain of salt is required.
source:
GoComics