Success! Petition to make unlocking phones legal meets goal
58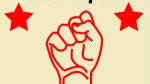 With a little over two days to spare, the voice of the people reaches its goal. We have been telling you about a petition started that would force the government to take a look at the law making
unlocking carrier-locked phones illegal
, and early this morning the petition reached the 100,000 signature mark, which means the White House must respond.
When we reminded you last night all about the petition (and shared the link in a few phone-related Google+ communities), it still needed just under 11,000 signatures to reach its goal, and now that goal has been met. This is especially impressive because this petition was one of the first to be launched after the White House raised the required number of signatures on a petition from 25,000 to 100,000 in an effort to avoid another petition like the one asking the government to build a Death Star.
Now that the petition has reached its goal, the White House is required to respond, although we don't know when exactly that will happen. This is the first step in the process, but now that we've gotten the attention of the government, it's time to push harder. That means contacting your local
congressmen
and
senators
, and urge them to change the law that makes unlocking a phone that you legally purchased from a carrier illegal.
Thanks to everyone who signed, and shared the petition!