Reminder: phone unlocking petition needs signatures by Saturday
28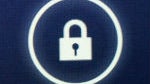 We've told you about it an
important petition
that is up on the We the People government website. The petition is asking that lawmakers reconsider the current laws which make it illegal for users to unlock a phone that has been purchased carrier-locked. As of this writing, the petition still needs about 11,000 signatures by Saturday in order to hit the signature threshold.
If the petition can hit the 100,000 signature threshold, it will require the White House to respond to the matter, and would act as a great first step towards changing the laws. The trouble started when part of an
exemption to the DMCA expired
, which allowed for users to unlock devices that they bought from a carrier. When that expired, it effectively made it illegal for someone to unlock their phone even after a device is off subsidy and is paid in full.
So, if you want to change that, please sign the petition and share it to anyone who hasn't yet signed.