Study finds the iPhone is the most complained about, Samsung Galaxy S4 is the least
91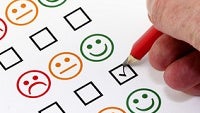 Following its banner launch last September, the iPhone generated the highest amount of customer criticism according to analysis by We Are Social, a social media research and consultancy firm. That news alone should not surprise anyone. We all remember
the issues that were encountered with the iPhone 5
as well as
the debacle that was Apple Maps
.
That did not dampen brand appeal or overall customer satisfaction however, as
the iPhone continues to score well in J.D. Power's satisfaction surveys
.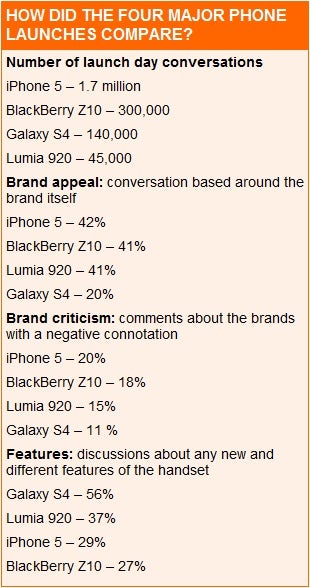 Samsung's new Galaxy S4 since its launch has generated only a fraction of the complaints the iPhone contended with. We Are Social combed the Twitterspere, blogs and forums following the launch of recent flagship releases. Covered were the number of "conversation" that were started on launch day, and then followed the activity related to brand appeal, brand criticism and features on the devices. The devices followed were the
iPhone 5
,
BlackBerry Z10
,
Nokia Lumia 920
and
Samsung Galaxy S4
.
The iPhone was in the top category (good and bad) in everything but "features." By far, the most conversational activity was centered around the iPhone. It, along with the Z10 and Lumia 920 commanded the majority of brand appeal equally. On the flip side, the iPhone and Z10 also showed the highest level of criticism while the Lumia 920 and SGS4 were considerably more quiet in that department.
When it came to features, the Galaxy S4 was the runaway leader followed by the Lumia 920 who, in turn, also left the iPhone and Z10 in the dust. As for the depth of We Are Social's work, we are not sure. We would like to have seen information related to the HTC One as well. Given the scope of "conversations" started, we gather that this accounts for activity within the UK only.
How do you, our learned readership feel about your devices? What do you have and what is one thing you love and one thing you hate about it?
source:
Daily Mail