Study claims iPad will dominate through 2015
16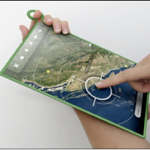 A new study by Informa Telecoms & Media (IT&M) says that the iPad will "dominate" the tablet market until 2015, before finally being outsold by Android in 2016. A similar study came out from Gartner back in April, although Gartner had Apple staying number one through 2015 and beyond.
The new study by IT&M says that Apple currently controls 75% of the tablet market, which seems more than reasonable given that Android just hit
30% market share for Q2 alone
. The study also says that overall tablet sales will jump from under 20 million last year to over 230 million in 2015. At that point Apple will have just 38% of the market, before being outsold by Android tablets in 2016. By comparison, the Gartner study projected the tablet market to grow to 294 million units sold by 2015, with Apple holding 47% and Android at 38%.
Admittedly, the IT&M projections seem more reasonable than the Gartner numbers, but there are a couple problems. Firstly, we don't know what the breakdown is for tablet OSes in the IT&M study. Gartner by comparison had absolutely no mention of Windows tablets. Although Windows Phone has been slow to start, it is a solid OS with a lot of potential, and it just seems crazy to completely ignore Microsoft in this race. Second, we don't know exactly what will fall under the category of "tablet". E-readers seem to be giving way to tablets. And, if the Amazon tablet/e-reader comes in as
inexpensive as many want
, that could sway the numbers towards Android very quickly.