Study says people are waiting on a cheap tablet from Amazon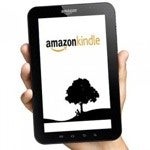 Android could be getting a huge boost in a few months, if Amazon can hit the market as aggressively as many want. A study from Retrevo is showing that consumers are looking for cheaper tablet options and would seriously consider Amazon if in the market for an iPad competitor.
It is hard to take a survey of 1,000 people with too much weight, but for the most part the numbers make sense. If you're in the market for an iPad alternative, price is most likely the reason, and Amazon has the name recognition and the history with the Kindle. We just hope that anyone purchasing an Amazon tablet understands that it will not be the Google Experience that you might expect from an Android device.